Every year, people suffer from more than one billion colds in the United States and more than 200 different viruses are known to cause the signs and symptoms of the common cold.
We all know the conventional cold remedies: rest, drink fluids and wash your hands. But there are some other natural cold remedies that can ease your discomort and even relieve the symptoms of the common cold.
Here are some natural cold remedies, along with a roundup of products that have these natural remedies as primary ingredients – with direct links to online stores that stock these natural cold remedies (and coupon codes whenever possible).
Natural Cold Treatments

Vitamin C: The first thing I do when I feel that scratchy feeling in my throat is to down an Emergen-C packet. I swear by this, and I'm hardly ever sick…even with three kids. Emergen-C makes kids' versions, too, and I fix up a kid's Emergen-C packet whenever they feel a cold coming on.
Emergen-C packets are available online from Drugstore.com, in a variety of flavors. (Drugstore.com coupons are here.)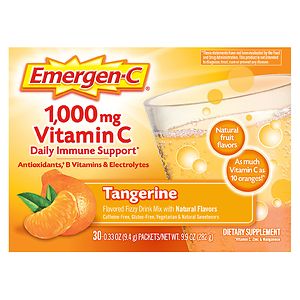 Emergen-C 1000 mg Vitamin C Fizzy Drink Mix, Tangerine, 30 packets
24 Nutrients with Antioxidants Electrolytes 7 B Vitamins Feel the Good®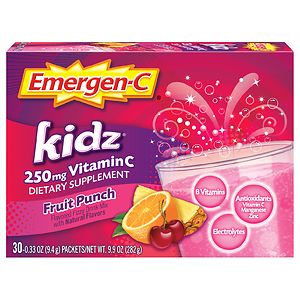 Emergen-C Emergen C Kidz Fruit Punch, 30 ea


Honey: Aside from being a great sweetener, honey is also a time-tested remedy for coughs and loaded with antioxidants. Studies have shown that buckwheat honey may provide better relief of nighttime coughs than over-the-counter (OTC) cough syrups and can help sooth your throat.

Maty's Quiet Relief Cough Syrup, Buckwheat Honey, 4 fl oz

Honey Don't Cough Children's Buckwheat Honey Supplement 20 Liqui-paks, 20 ea
Fenugreek: Fenugreek tea helps to clear out mucus, reduce respiratory inflammation, and ease your urge to cough. Recent research suggests that fenugreek may also have powerful antiviral properties

Alvita Fenugreek Seed (Caffeine Free) – 30 Bag – Herbal Teas
Available online from Vitamin Shoppe. (Vitamin Shoppe Coupons are here.)


Garlic: Garlic has potent antiviral and antibacterial properties to help fight infection. Mix freshly chopped garlic with food, take it with a teaspoon of honey, or brew some into a tea.

Nature's Bounty Odorless Garlic 1000 Mg Dietary Supplement Softgels
(Available online from Walgreens.com)
Pomegranate: Packed with vitamins, antioxidants, and zinc, pomegranate juice boosts your immune system and helps your body defend itself.
Vitamin Shoppe Pomegranate Concentrate (Unsweetened) – 16 Fluid Ounces Liquid – Acai / Super Juices
Cayenne Pepper: A small bit of dried cayenne pepper powder, made into a tea with lemon or mixed into a broth, will help clear up congested sinuses as well as aiding circulation to fend off chills.