Product Review
Gaiam Kids – Yogakids DVDs (set of 2)
Where to buy: www.gaiam.com
Review by: AHC Mom
We are more and more aware of the need for children of all ages to exercise to stay healthy in body and mind. Yoga is one type of exercise your kids will enjoy.
The Yogakids DVD (set of 2) is designed for young children aged 3 to 6 and is presented in a way that will be enjoyed by both, your children and yourself. You will love learning the fun poses with them. The exercises on the DVD will also instil in your children a good feeling about themselves, about their body, the joy of exercising and it will strengthen their mind.
The Gaiam Yogakids DVDs come in two DVDs, Yogakids 1 and Yogakids 2. The first DVD runs 40 minutes and will get your youngsters reenergized as they take their inspiration from Mother Nature.
They will use their imagination and roar like lions, stand like a flamingo, stretch like a cat and many more poses. The yoga instructor will expertly guide you and your child through yoga sets that are easily achievable for 3 to 6 year-olds.
Yogakids2 is 45 minutes long and uses the alphabet to teach basic yoga poses. Poses like the Jabberwocky Jellyfish, the volcano and more will be fun to do, and also inspire and delight your children. This DVD will challenge your children's coordination, it will also increase their self-confidence and sense of achievement.
By investing in these DVDs you will get your kids moving and keep them happy and healthy in body and mind.
[Editor's Note: Gaiam.com frequently offers coupon codes. Click here to check for current Gaiam coupons before you order. The link will open in a new window.]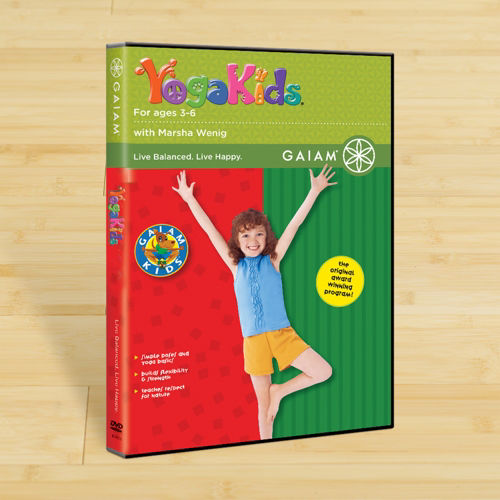 YogaKids1 at Gaiam.com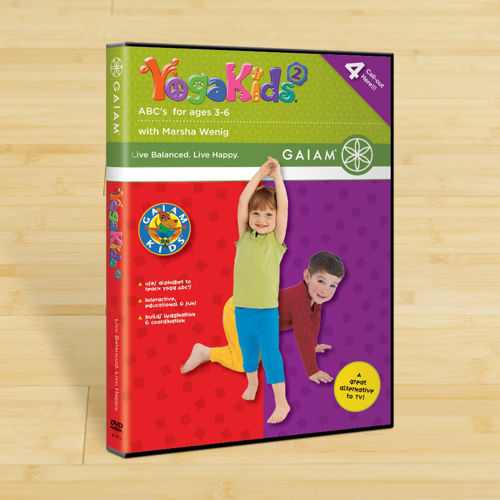 YogaKids2 at Gaiam.com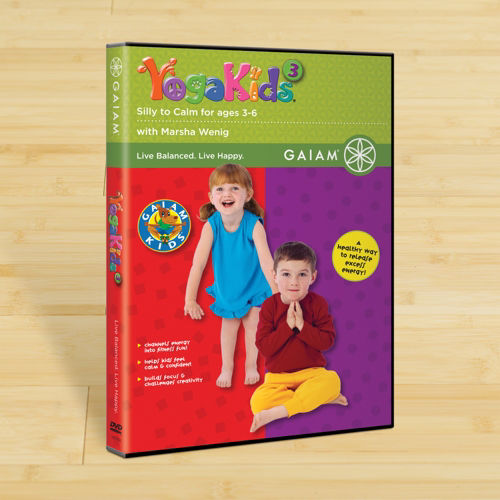 YogaKids 3 from Silly to Calm at Gaiam.com