Nov

16
Tags
Related Posts
Share This
Harry Barker Gift Bucket

harry barker tennis ball gift bucket
If you have a friend with a pampered pooch, she will adore this gift!
Harry Barker gives the top dog the style they're begging for. All products are designed with pets, their people and the environment in mind by using earth-friendly, 100% recycled materials.
A galvanized, recycled steel bucket features 15 brightly colored balls; select from red, blue or pink balls. The balls are felt-covered, natural rubber, and the azo-free dyed bucket is personalized with dog's name.
Available online from Red Envelope. Get Red Envelope coupons here.
You might also enjoy: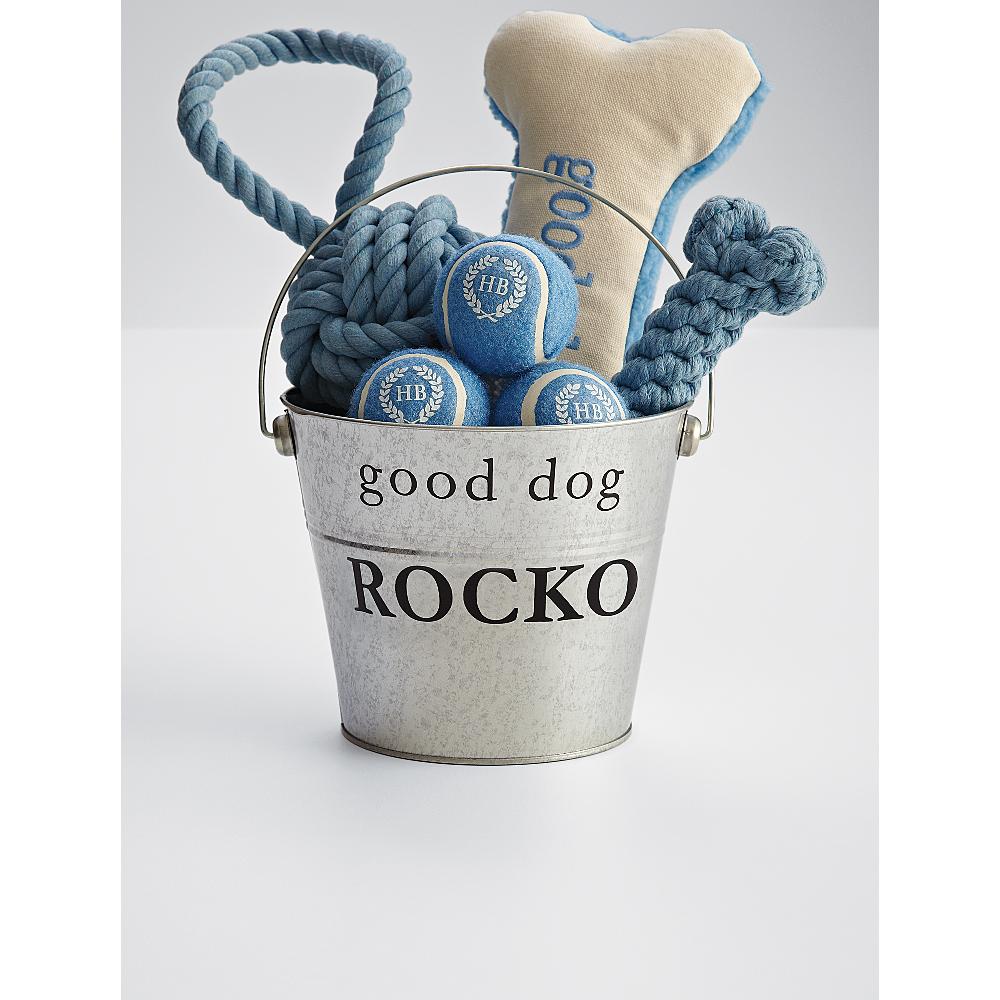 harry barker blue toy gift bucket
Price: $44.95
Got a good dog? Why not let them know! Featuring Harry Barker's unique, high-quality assortment, this gift bucket is sure to show your top dog just how much you care. Available in Nantucket blue or Parisian pink, each gift set arrives in a recycled steel, galvanized bucket filled with balls, toys and treats.
Choose from small or large dog sizes:
Large dog (over 45 lbs.) gift bucket includes a galvanized, recycled steel good dog bucket, large good dog bone toy, large cotton bone rope toy, large tug and toss toy and three crest tennis balls
Small dog (under 45 lbs.) gift bucket includes galvanized, recycled steel good dog bucket, small good dog bone toy, small cotton bone rope toy, medium tug and toss toy and three crest tennis balls