Jan

03
Tags
Related Posts
Share This
Great Escapes
A box set of five of the best Great Escapes volumes, from Angelika Taschen. This fantastic gift set includes Great Escapes Europe, Great Escapes South America, Great Escapes Africa, Great Escapes North America, and Great Escapes Asia.
Here is more information on individual titles in this box set: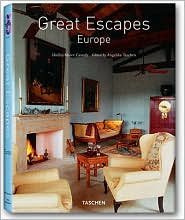 Great Escapes Europe
Featuring a selection of the most unique hotels and guesthouses from Sweden to Turkey all places where you can melt away from the problems of the real world, the book mixes gorgeous color photographs with directions, pricing, and contact information. Since reading is a requisite part of your relaxing escape, we also suggest books for you to take along to each destination. From a lighthouse in Wales to a former monastery in Spain, these are the sorts of hotels that will open up your senses and just might change your whole perspective on life.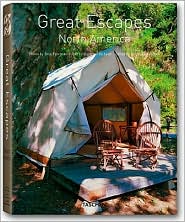 Great Escapes North America
This volume in the Great Escapes series concentrates on the most extraordinary and tempting Canadian and American hotels, ranging from funky and inexpensive to luxuriously elegant and wildly pricey.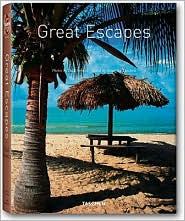 Great Escapes South America
Continuing its quest to seek out the worlds most unique and inspiring hotels, TASCHEN takes on South America. This diverse selection of hotels, posadas, and haciendas highlights the most exceptional destinations on the continent. Among the breathtaking paradise spots are a hotel on a Patagonian natural reserve, a hacienda perched high in the Andesmountains, an adobe hotel in the Chilean desert, a converted monastery in Peru, a hotel built entirely of salt in Bolivia Uyuni salt desert, and an ecolodge on a natural reserve in the Amazon rain forest. For the love of nature, tango dancing, and caipirinhas, nothing beats these exotic escapes from the fast lane.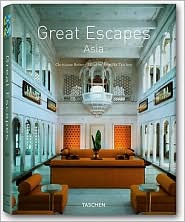 Great Escapes Asia
More than a travel or holiday guide, "Great Escapes Asia" is first and foremost a photo album featuring the opulent, exotic hotels that highlight the mysterious charms of this region.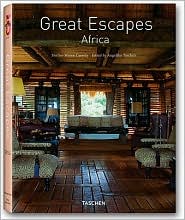 Great Escapes Africa
This collection featuring some of the most splendid getaway havens nestled throughout Africa is sure to please even the most finicky would-be voyagers. Includes hotel pricing, contact information, interior and exterior photographs, and more.
Each of these titles, including the Box Set is available online from Barnes & Noble, where it's eligible for free shipping.